Every month the Gangjeong International Team produces a monthly newsletter called, "Gangjeong Village Story". It is available as in both print and digital form (PDF). Below you will find the archived links to all the past newsletters available for download. If you would like to receive and distribute physical print copies, please contact gangjeongintl@gmail.com

December Issue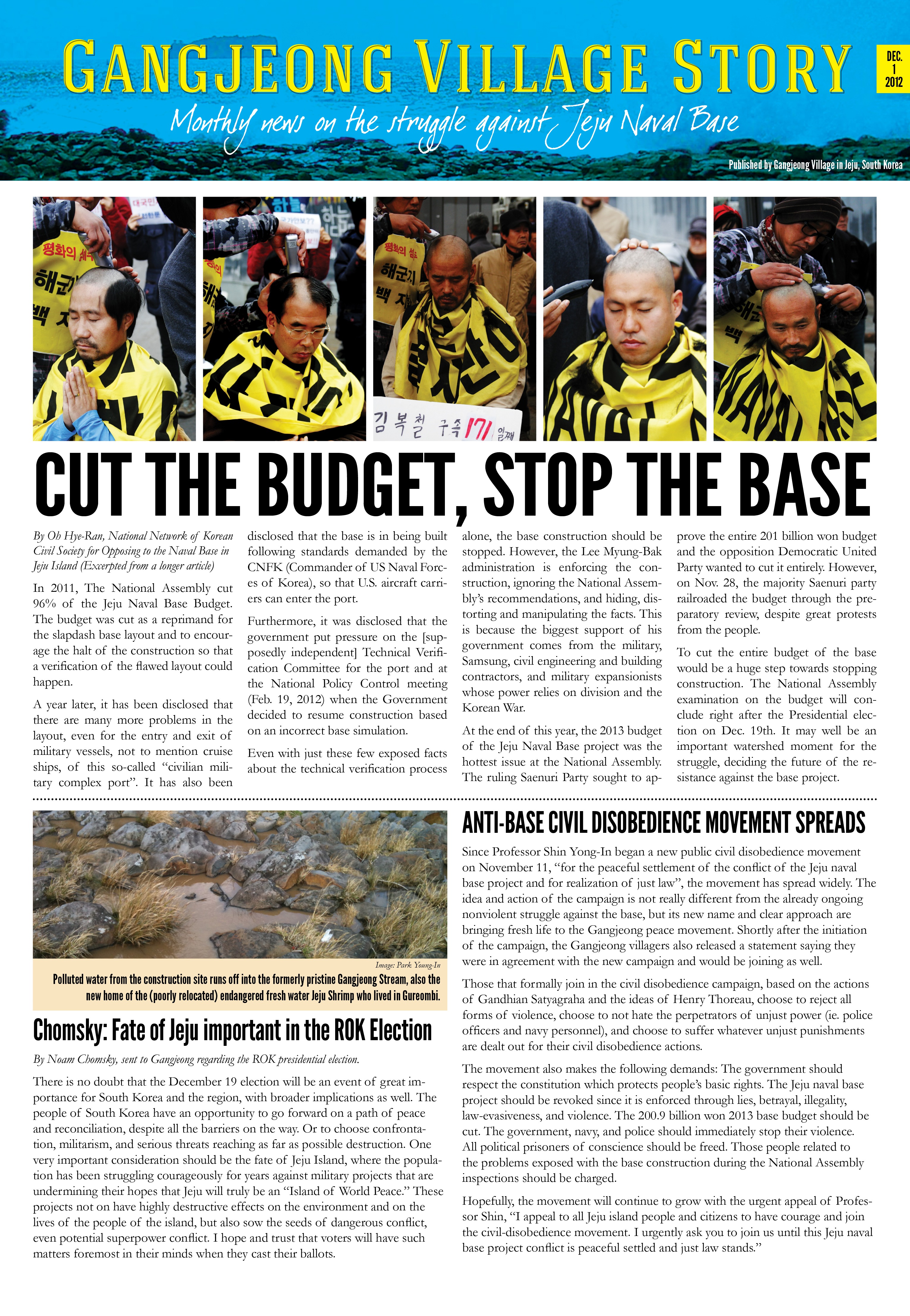 In this month's issue:
A message from Chomsky to Gangjeong, a new civil disobedience movement, prison letters, prisoner releases, construction accidents, art activism and more!
November Issue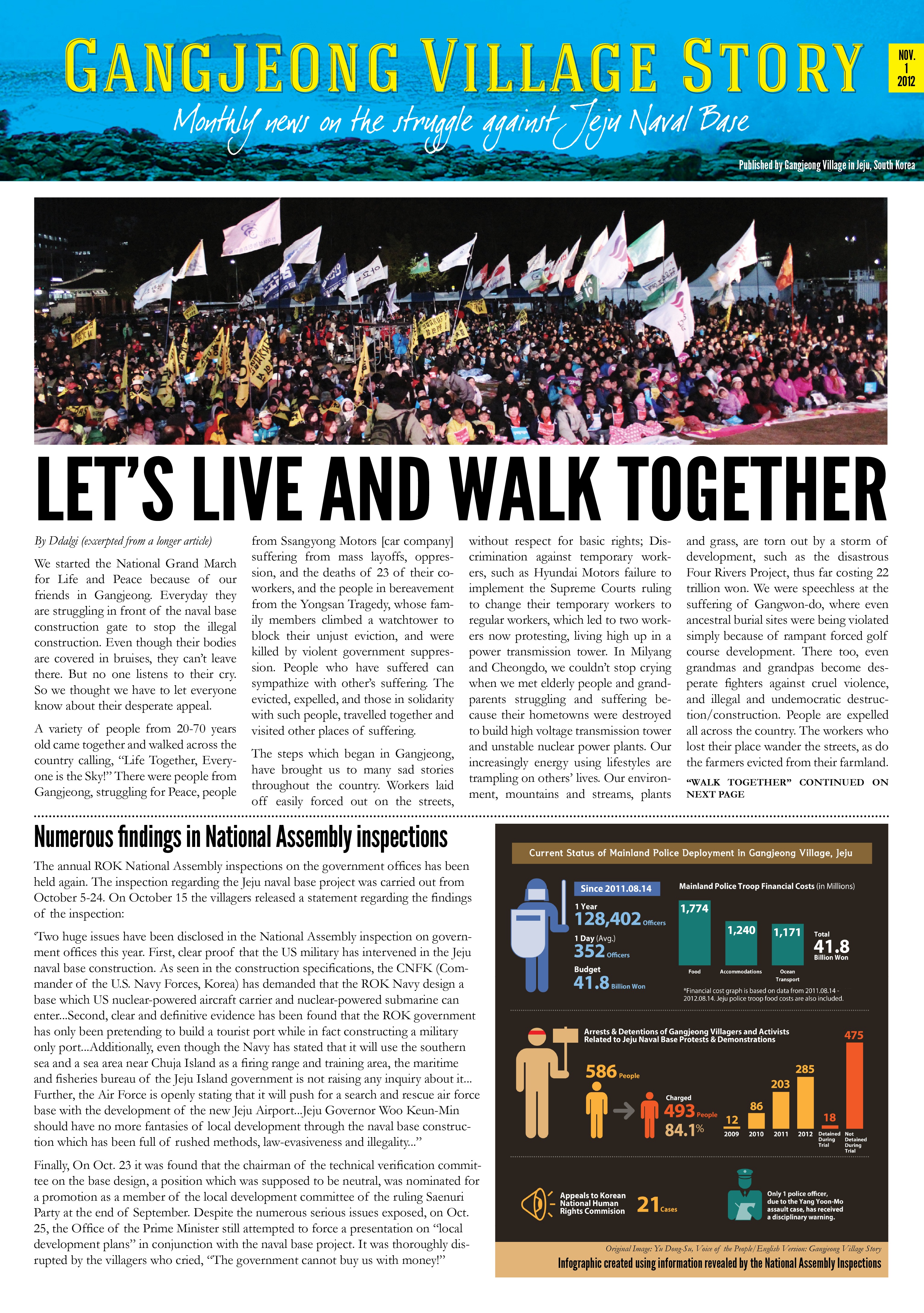 In this month's issue:
National Grand March for Life and Peace Comes to a close, outrageous findings in National Assembly inspections, Jesuit priest imprisoned, illegal security company hired to guard the construction site, 24-Hour construction begins and much more!
October Issue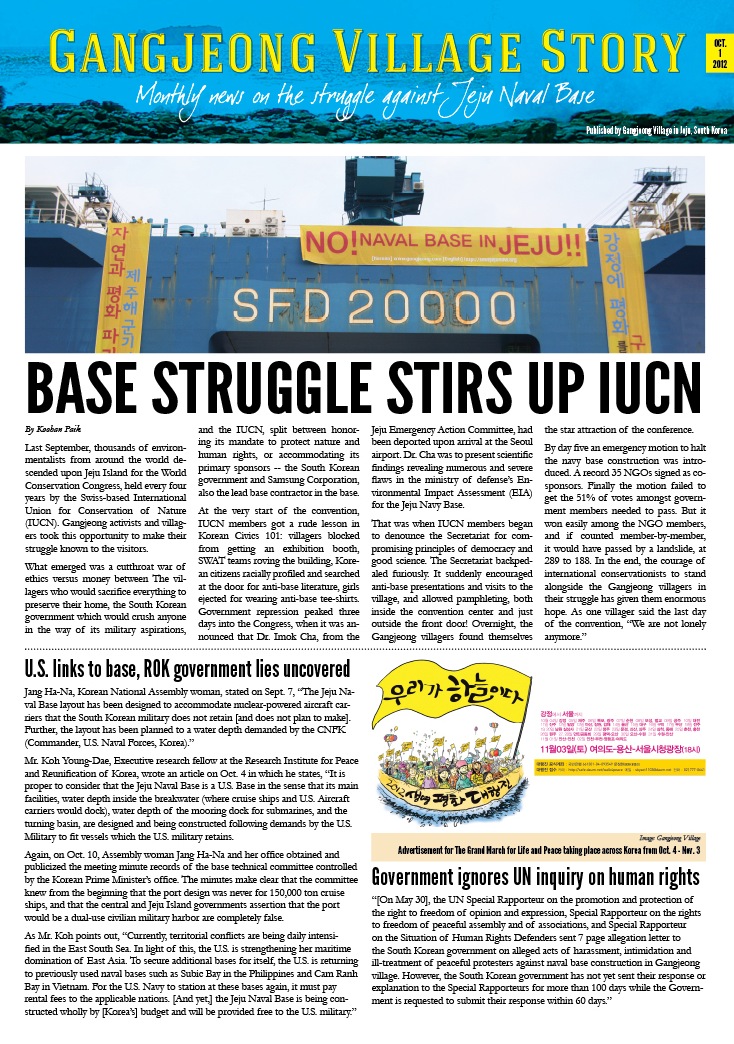 In this month's issue:
Gangjeong and the Naval Base Issue stir up the IUCN's WCC 2012, New U.S. Links to the Naval Base found, ROK Government ignores the UN on Gangjeong, Interviews with Prisoner Kim Bok-Chul and a WCC participant, Articles from several Veterans for Peace visitors to Gangjeong, and more!
September Issue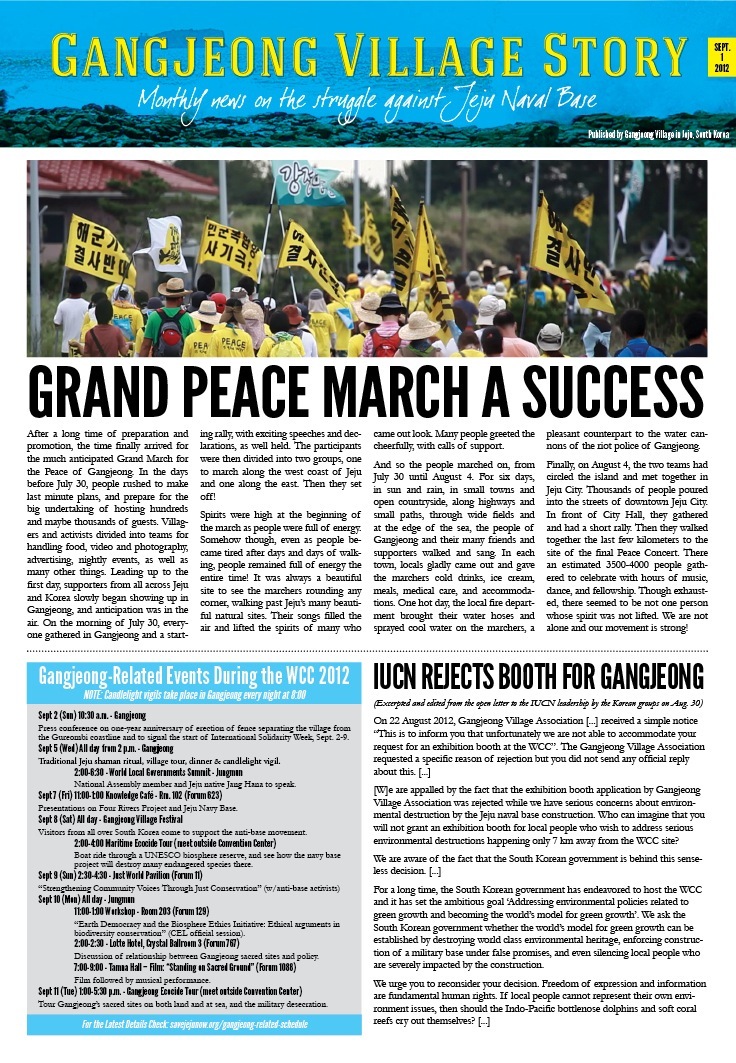 In this month's issue:
Thousands join Grand Peace March and Peace Concert, IUCN Rejects Gangjeong Booth, Typhoon Bolaven Damages the Construction Site, Interviews with Mayor Kang & Women's Committee Chair Jeong, Articles from Prison by Dr. Song and Kim Dong-Won, and more!
WCC Special Edition Issue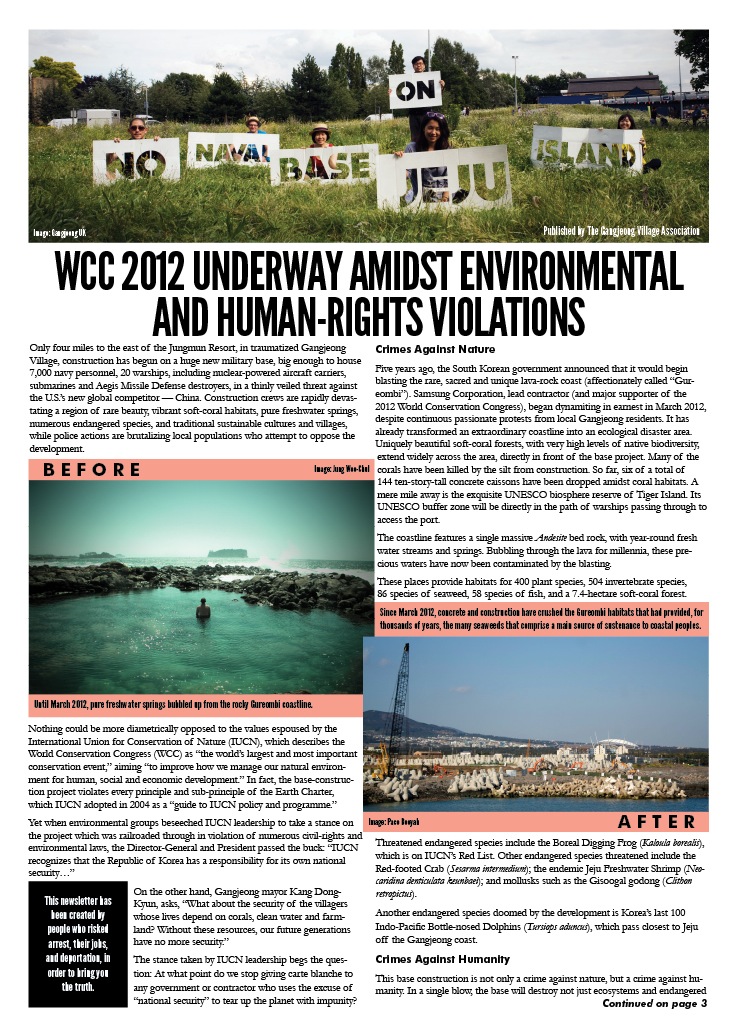 Specially published for those attending the IUCN's World Conservation Congress 2012, held on Jeju from September 6-15 or for those visiting Gangjeong during that time. Contents Include:
Summary of the struggle against environmental destruction and human rights violations in Gangjeong, Jeju, schedule of Gangjeong related events during the WCC 2012, information on visiting Gangjeong, information about historical relics discovered inside the naval base construction site, fact vs. hype refutation of ROK government myths, and more! 
August Issue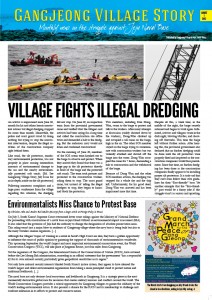 In this month's issue:
The villagers fight illegal dredging, base pollution destroys crops, and activists point out the irony of IUCN's choice of Samsung as one of its leading sponsors.
More Back Issues Coming Soon!